When you hear the phase "First Dance" what do you think? What comes to my mind is when a bride and groom as a newly wedded couple have, one their most awaited moments, and hit the dance floor to share in a memory with their guests.

Did you know that the First Dance is a popular tradition in modern European and American wedding celebrations? This comes from a custom in old-fashioned balls in France, which date back into the 17th century. The guest of honor, who was usually the person with the highest social status, or a member of the royal family did the first dance. This was a way of inviting all the other guests to dance. The dance was a way of opening the ball. As these were generally long country dances, the guests of honor would be the first people to go down the set, not the only two people dancing for the entirety of the first piece of music.
Exactly like an old-fashioned ball, the idea is that the married couple, as the guest of honor, open the dancing. The style of dance is a personal choice. Some couples opt for a pre-rehearsed choreographed dance, whereas some sources feel that performing a choreographed duet for spectators is inappropriate. Because they are intended to open the dance for all guests, first dances are inappropriate and therefore omitted when there is no other dancing planned for the guests. Sometimes, to further the traditional gender roles of father-daughter relationships in weddings (similar to 'giving away') the bride may share a dance with her father.
In the past, the first dance was usually a waltz and ballroom were a widespread skill. However, in the current times, ballroom dance is not a skill that is common within society. Therefore, modern couples either 'slow dance' or learn a dance, whether it be a ballroom dance style or a choreographed dance routine. This past decade we at DJ MasterMix have seen a rise in popularity of the newly wed couple hit the dance floor to a choreographed dance!
Today we are seeing many new traditions and first dances do not always happen at the beginning of the dance floor opening. Many couples will break the formal dances through out the celebration, most common we see a first dance done at two different times. Many couples will hit the dance floor for the first dance just after they have been introduced into the wedding reception, or the couple will hold off to after all speeches and then take the floor to open the dance floor.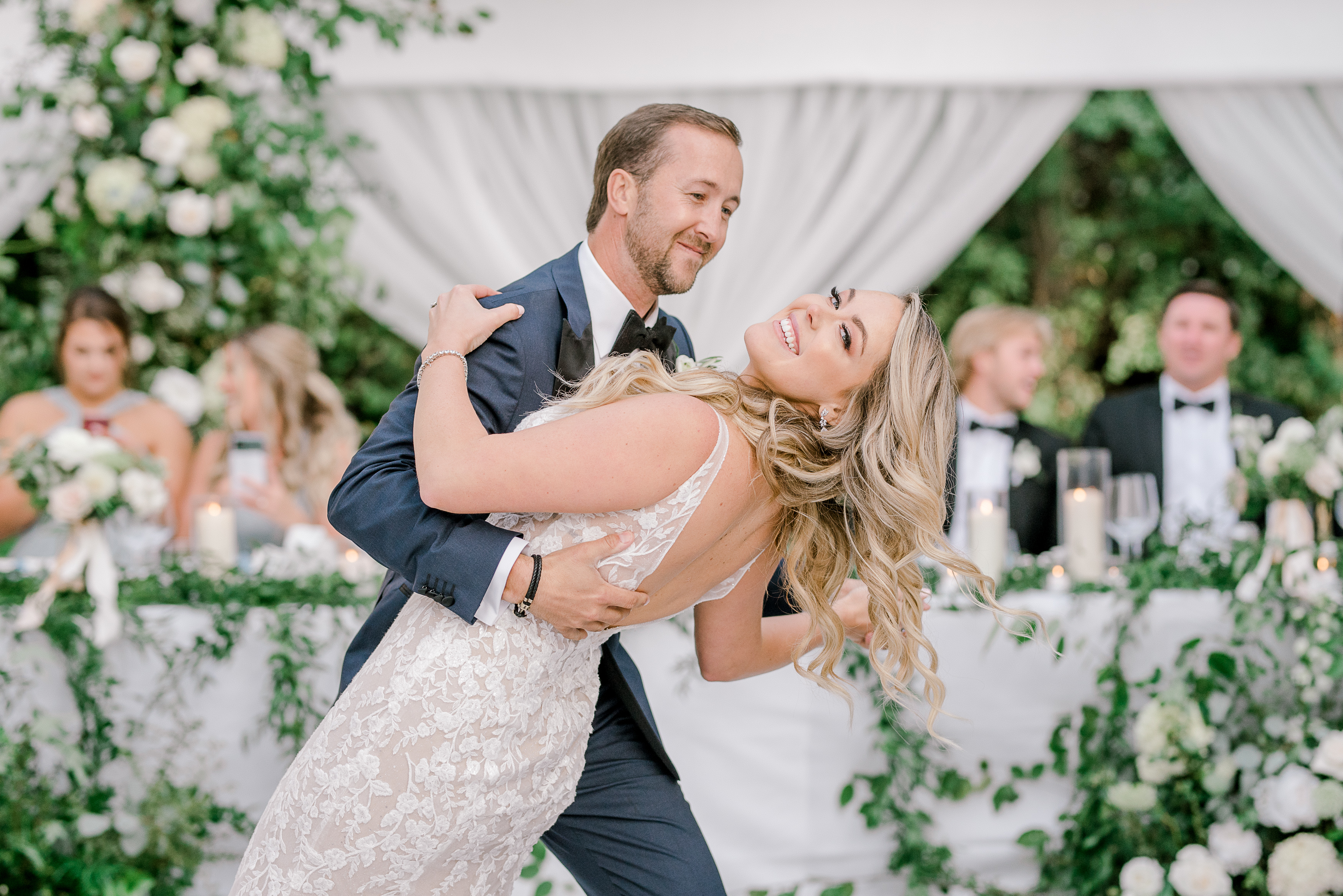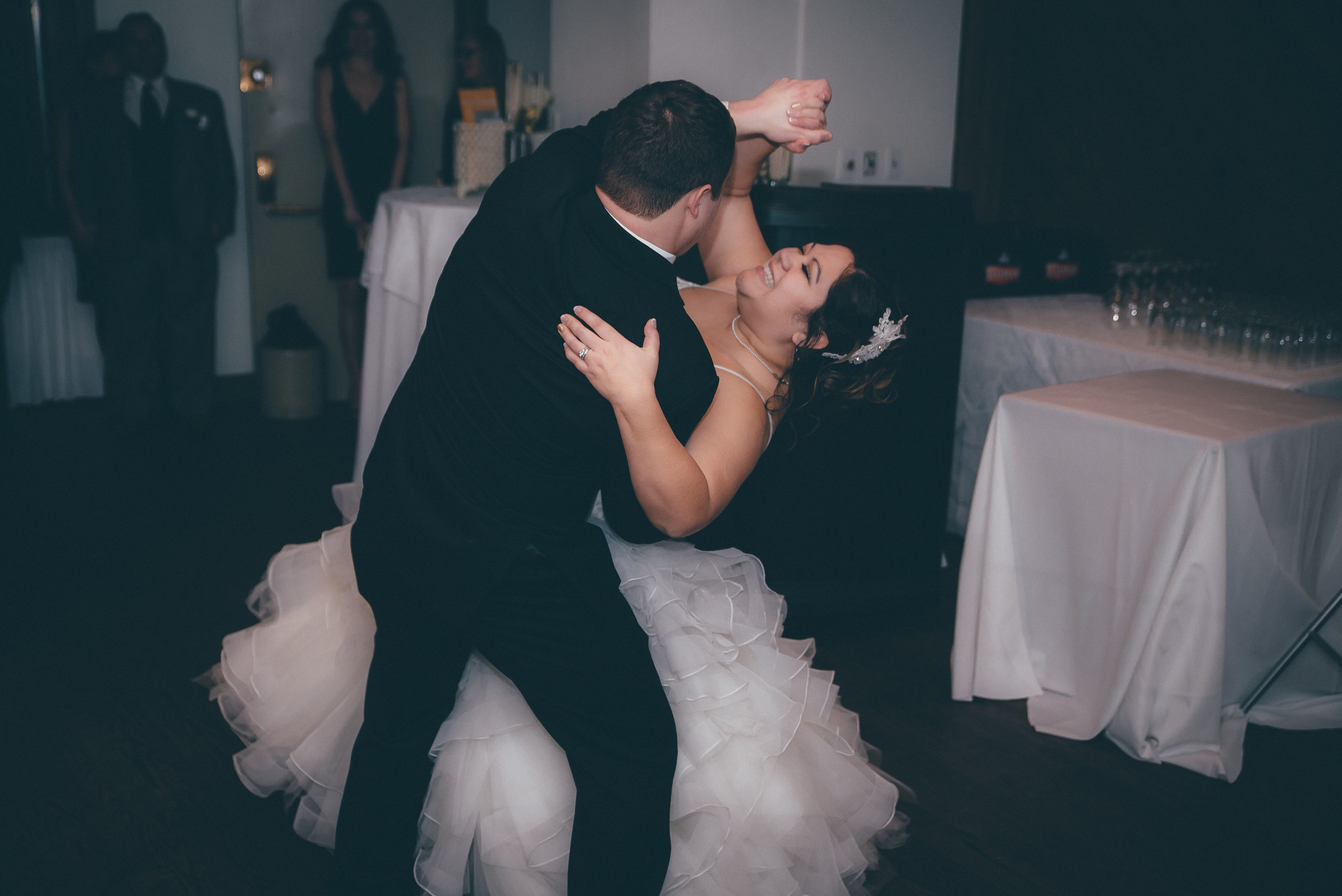 Photos provided by Frances Morency Photography & Maranda Elysse Photography